It's the final week of Healthista's 12 week anti-ageing body plan featuring advice and videos from nutritional physiologist Rick Hay.  Stick with us for more advice, news and ideas daily to get you looking fabulous for summer!
WEEK 12 – WHAT TO DO
Before Breakfast:
One glass or cup of warm water with the juice of half a Grapefruit or Lemon to kick start digestion and to help with fat metabolism. Add a dash of cinnamon, as this also regulates blood sugar levels and helps reduce cravings
Breakfast:
Banana and Strawberry Sunwarrior Protein Smoothie: 1 scoop of Sunwarrior Protein Powder, 250mls of Rice, Almond or Semi Skimmed Milk together with 1 small Banana chopped and half a cup of Strawberries. 5 or 6 Almonds can be added to increase satiety. Also add 1 tablespoon (serving) of Sapphire Blueberry Shots: Nutrient Dense Cellular Fuel which is perfect for hair, skin, nails and to help with energy levels.
VIDEO: Watch Rick Hay prepare a delicious, filling breakfast smoothie
OR
Small Berry Bowl: Cup of Berries, fresh or frozen, with a dollop of non sugary yogurt (preferably organic) and 5 or 6 Almonds. The berries are a nutrient dense superfood that help keep your immune system strong whist the nuts provide some protein to help keep you full and focused.
OR
Small Porridge Bowl: Add 3 tablespoons of antioxidant rich Blueberries, Stewed Rhubarb or Stewed Apples to a small bowl of Porridge. Oats help keep blood sugar levels stable and help with cravings whilst the fruit helps to keep your immune system strong.
AND
1 cup of Coffee, Tea or Herbal Tea of choice to help with fullness and hydration. The caffeine in the coffee or tea has fat burning qualities. Sweeten with honey, stevia or xylitol, no added sugar or artificial sweeteners.
Mid Morning:
3 or 4 Prunes or a glass of Prune Juice, if you prefer, and 3 teaspoons of Mixed Nuts and Seeds, for protein to help keep you satisfied. If you're constipated, its harder to lose weight.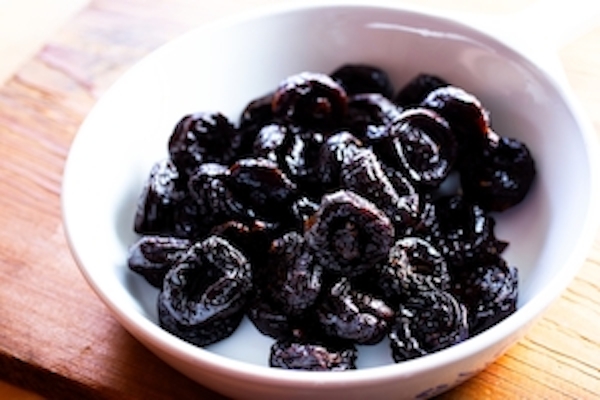 OR
1 Apple with 8-10 Almonds
Lunch:
Before lunch or dinner 6 Spirulina tablets can be taken as they help with feelings of fullness and control portion size- they also help to alkalize the system.
Tuna/Salmon or Sardines & Rice Salad: Add half a cup of veggies to a small tin of Tuna or Sardines – any combination of Green Vegetables and serve with half a cup of Brown Rice.
OR
2 Rice or Corn Crackers topped with Avocado, Tomato, thinly sliced Cheese or Creamed Cheese – high in protein and healthy omegas to help with satiety.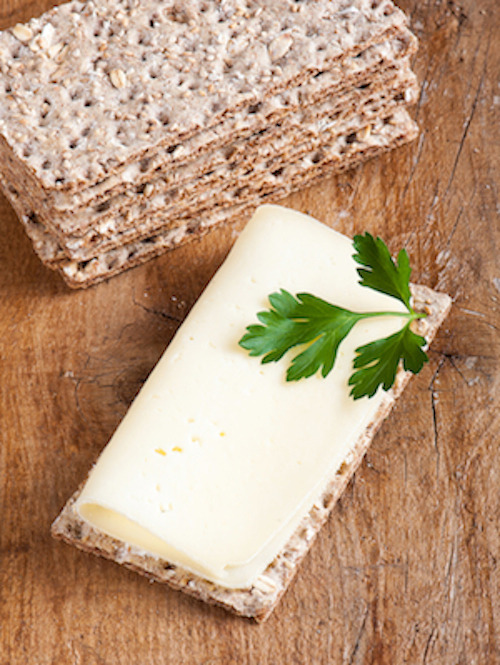 OR
Three Bean Mix: Use a generous handful of Lentils, Chick Peas or Red Kidney Beans with Salad Leaves to make an open sandwich. Also have 1 piece of Ryvita Crisp Bread Multigrain Crispbread to be used as the base. Season with black pepper.
Mid Afternoon:
Boiled Egg with black pepper: Protein with thermogenic spices will help to reduce cravings
OR
Half an Avocado mashed and served with 4 or 5 small Carrots or Celery Sticks
AND
1 cup of Herbal Tea
Dinner:
Lentil or Bean and Vegetable Soup: Add a cup of Lentils of Beans plus 2 cups of Green Vegetables to 300-400 mls of water. Simmer slowly and add turmeric, chili and ginger. This is easy to digest and thermogenic herbs help speed up fat loss.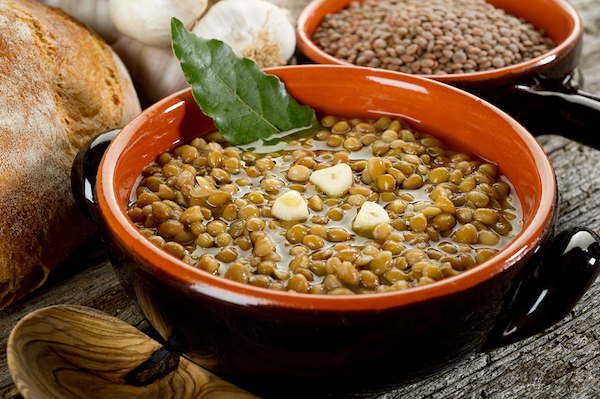 OR
Chilli Roast Mediterranean Veggies: Any combination of 2 cups of vegetables such as Red Onion, Courgette, Peppers and Tomatoes with a garlic, herb and chili seasoning. You can also add half a cup of Lentils or Chick Peas. Bake in a small lasagne dish with a drizzle of cold pressed olive oil.
OR
Smoothie – as per breakfast recipe
AND
1 cup of Herbal Tea
Dessert:
Stewed Pears: Stew 1 Pear and add some Sultanas or Raisins and a little cinnamon, chili or cayenne to boost fat burning.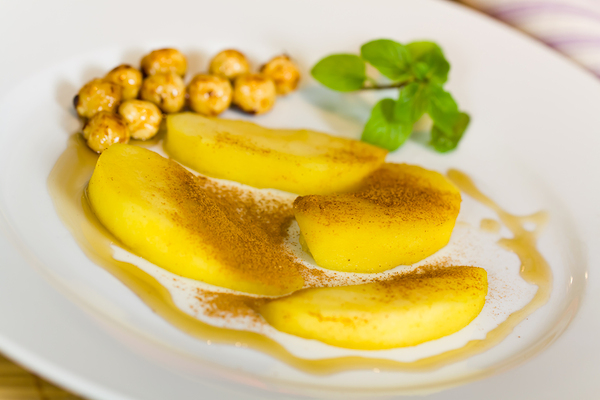 Before Bed:
1 cup of herbal tea – calming varieties like Chamomile, Lemon Balm or Valerian.
Fitness Plan Week 10: The daily 5-Minute Fat-Burning Challenge
As part of Rick Hay's anti ageing fitness plan, he suggests making movement a part of your daily routine.
For the next 12 weeks we're challenging you to:
1) Commit to do five minutes' HIIT exercise daily. We'll provide a different HIIT training video each week, all you have to do is give us back five minutes – and a little sweat – by doing the video each day. If you can't do daily, try and rank up at least four times weekly.
2) Try and walk more than 10,000 steps a day. You'll be surprised how the steps build up. Here's a detailed how-to post to get you started walking for weight loss
This 5 minute cardio challenge includes a 3 minute high intensity program followed by a lower intensity yoga or pilates move.
Do each individual cardio exercise as many times as you can for one minute (three minutes in total), followed by the yoga/pilates move for two minutes. Repeat as often as you like, tailored to your own fitness level.
Within each movement we have included varying levels of intensity. Repeat these challenges 2 or 3 times so you continue to grow and keep your body challenged.
VIDEO: This week's 5-minute cardio challenge video – do it daily or as often as you can this week.

Prisoner Squat n Kick:
Holding your hands behind your head, go down to a squat, as you stand back up, kick one leg forward on way up, repeat alternating legs.
TIP: Squat deeper to increase intensity
Push Ups:
On knees for beginners, keeping hips in line with the shoulders and knees, keeping the hips level, lower the torso toward the ground and punch back to start. For advanced, raise knees from floor and perform push ups on toes.
TIP: Move hands further apart to work the chest most and closer to work the triceps (back of arms)
Abs – Legs Raise:
Lying on your back with legs straight up in the air, soles facing the ceiling, raise the feet higher, lifting the lower back from the floor (emphasizing the lower abdominals), lower and repeat.
TIP: Always exhale on upward movement, exertion.
Pilates – Hundreds:
Lying on back with lower legs in 'tabletop' position, breath in, raise shoulders from floor engaging abs, hover hands just above the ground (palms down) and in a quick movement 'pulse' the arms up and down in very short movements, counts in five to 100.
TIP: To increase intensity, straighten legs to a 45 degree angle
– See more at: http://www.healthista.com/body/anti-aging-body-plan-week-12/#sthash.gXtmYNwd.dpuf